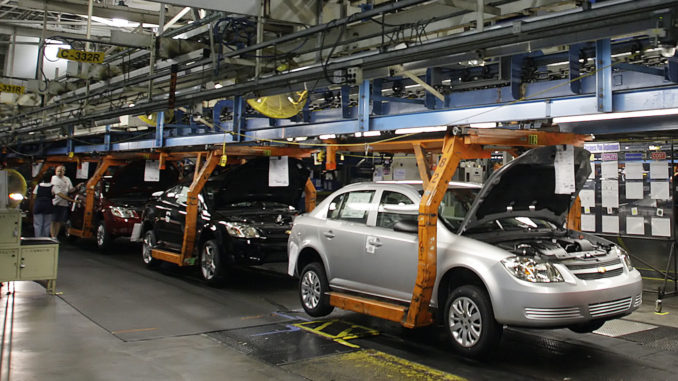 Reprinted from Bloomberg by David Welch on April 15, 2018.
General Motors Company will fire as many as 1,500 workers at the end of June at the Ohio factory building the Chevrolet Cruze compact car, undercutting President Donald Trump's bombast about bringing back auto jobs.
The Lordstown assembly plant will operate on only one shift as part of the cutback, spokeswoman Dayna Hart said in an email. The company will be roughly halving the workforce at the factory, though Hart wrote that it'll remain open for the foreseeable future.
"Lordstown is among the few remaining builders of small cars in the US and it is our plan to keep it that way," she said. "GM recently stated our commitment to sedans and the role Cruze plays in that commitment."
The job cuts fly in the face of Trump's repeated claims that he's spurring a renaissance in US auto factory jobs. He's touted investments in American plants as proof that his administration is revitalizing the Midwest at the expense of Mexico. …