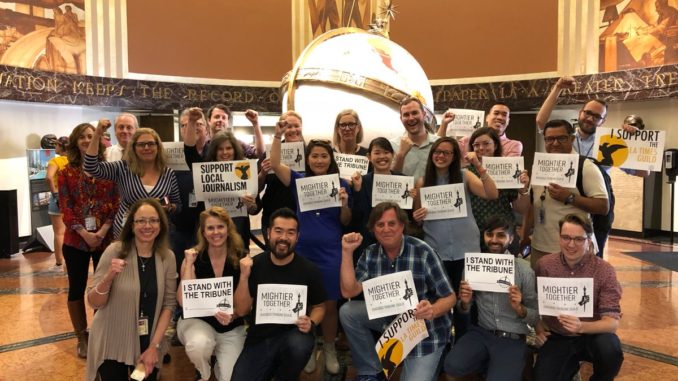 Reprinted from The Los Angeles Times by Richard Prince on April 14, 2018.
Tronc, parent company of The Los Angeles Times, Chicago Tribune and other news organizations, "has underpaid women and journalists of color by thousands of dollars a year at The Los Angeles Times, suggesting systemic salary gaps by race and gender, according to an analysis of newsroom salary data by The L.A. Times Guild," the newly organized unit of the NewsGuild-Communication Workers of America announced Thursday.
Separately, "Former Los Angeles Times Editor in Chief Lewis D'Vorkin was fired by Tronc Inc. on Thursday and several dozen other employees of the company were laid off," Andrea Chang reported Thursday for The Times.
Chang also wrote, "Departing employees in Los Angeles said they were laid off en masse during a staff meeting early Thursday afternoon that was originally supposed to be led by D'Vorkin. But he did not appear for the meeting, and instead, employees were told by a human resources manager that they were being let go. The manager cited a reorganization, according to people who were there. . . ." …