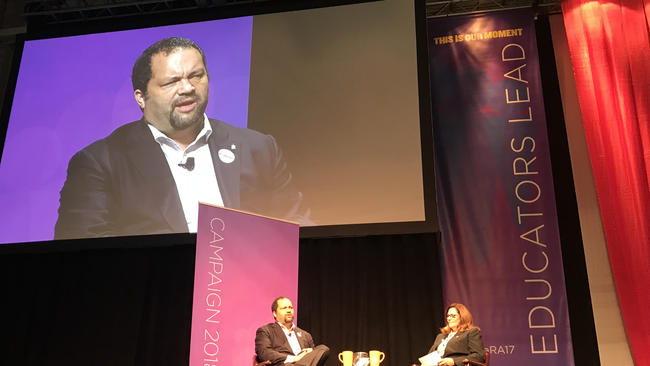 Reprinted from The Washington Post by The Associated Press on April 16, 2018.
A Maryland gubernatorial candidate has picked up the endorsement of the state's largest teachers union.
The Washington Post reports former NAACP president Ben Jealous received the support from the Maryland State Education Association, which is one of the most coveted in Democratic politics.
Jealous received 85 percent of the vote from more than 300 delegates during the union's Spring Representative Assembly on Saturday.
Jealous has called for increasing teacher salaries and ensuring all school staff make a living wage, among other things. …