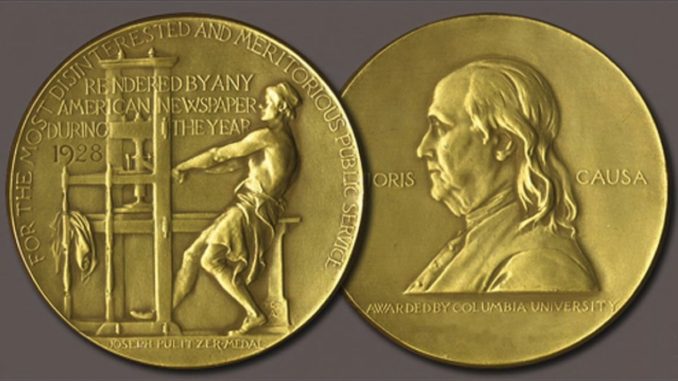 Reprinted from The New York Times by the Associated Press on April 16, 2018.
The New York Times and The New Yorker won the Pulitzer Prize for public service Monday for breaking the Harvey Weinstein scandal with reporting that galvanized the #MeToo movement and set off a worldwide reckoning over sexual misconduct in the workplace.
The Times and The Washington Post took the award in the national reporting category for their coverage of Russian meddling in the 2016 US presidential election and contacts between President Donald Trump's campaign and Russian officials.
The Press Democrat of Santa Rosa, California, received the breaking news reporting award for coverage of the wildfires that swept through California wine country last fall, killing 44 people and destroying thousands of homes.
The Washington Post also won the investigative reporting prize for revealing decades-old allegations of sexual misconduct against Senate candidate Roy Moore of Alabama. The Republican former judge denied the accusations, but they figured heavily in Doug Jones' victory as the first Democrat elected to the Senate from the state in decades. …