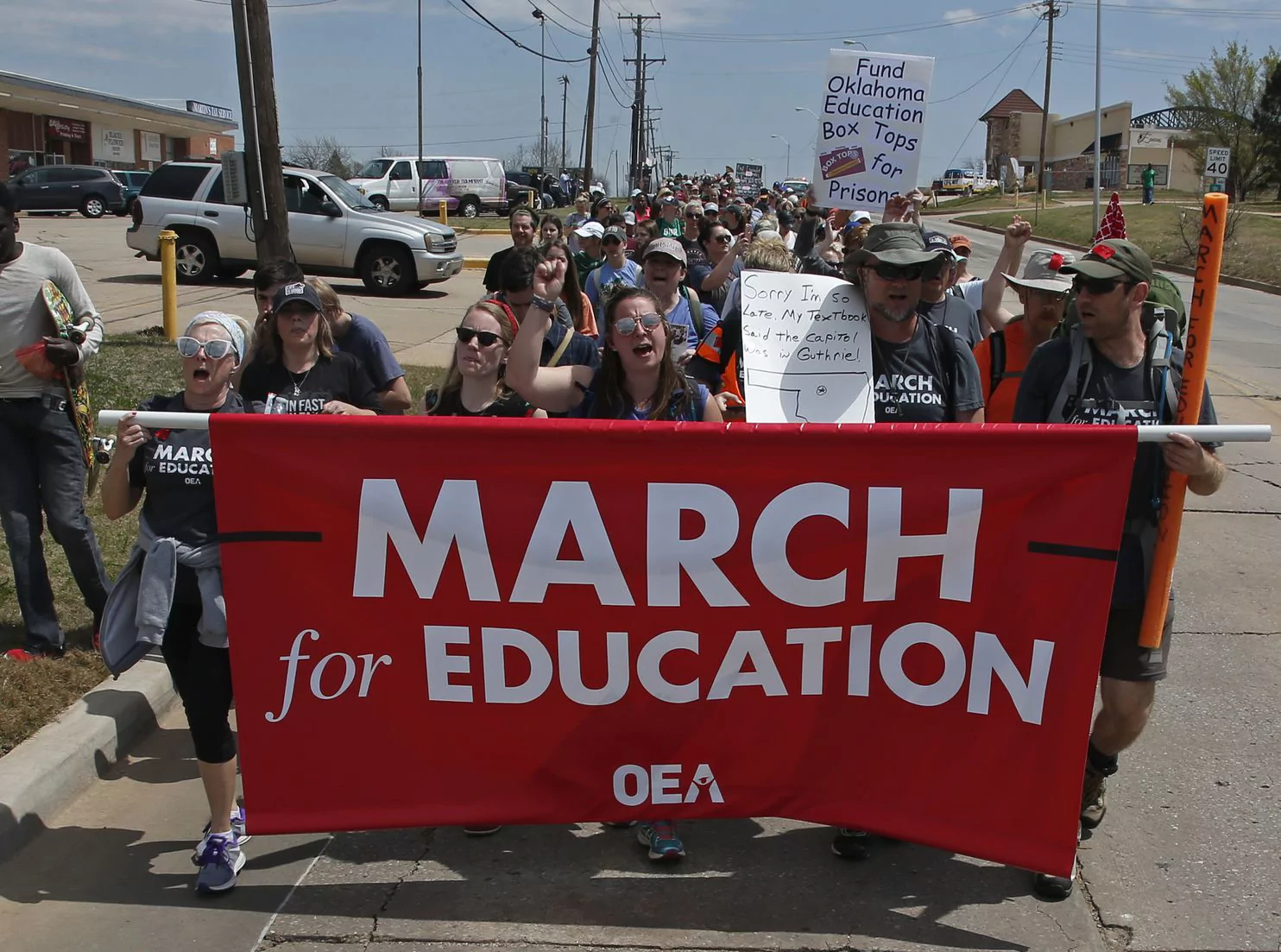 Reprinted from The Washington Post by Sean Murphy on April 10, 2018.
A top Republican lawmaker said Tuesday that the Oklahoma Legislature has no plans to bow to striking teachers' demand to eliminate a capital gains tax break as a way to end a walkout now in its second week.
Representative John Pfeiffer, a House majority floor leader, also said lawmakers are unlikely to consider any other major revenue bills this session. Governor Mary Fallin also defied striking teachers on Tuesday, signing a bill to repeal a tax on hotel stays that teachers had called on her to veto. Fallin encouraged lawmakers to turn their attention to other issues.
The actions of the governor and Legislature appeared to indicate that the confrontation has reached a stalemate. The state's largest teachers union has called for the walkout to continue until the Legislature comes up with more money for schools. Several districts have announced plans to close Wednesday for an eighth consecutive day. …