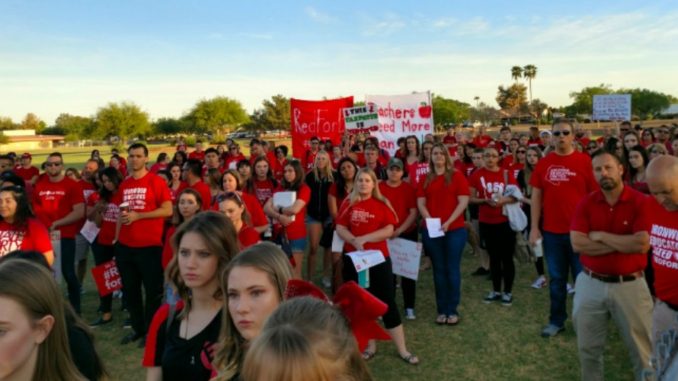 Reprinted from Common Dreams by Julia Conley on April 15, 2018.
Colorado's teachers' union expects more than 400 teachers at a rally that's planned for Monday at the state's Capitol in Denver.
Englewood School District, outside the capital city, announced on Sunday that schools would be closed the following day as 70 percent of its teachers had indicated they wouldn't be working Monday. It was unclear on Sunday whether more school districts would be closing.
"We are calling Monday, April 16th a day of action," Kerrie Dallman, president of the Colorado Education Association (CEA), told  KDVR in Denver.
The striking teachers are planning to wear red, as teachers in a number of other states have in recent weeks while rallying at their state capitols for higher pay, greater education funding, and an end to the corporate tax cuts that have caused school spending to fall by the wayside over the past decade. …