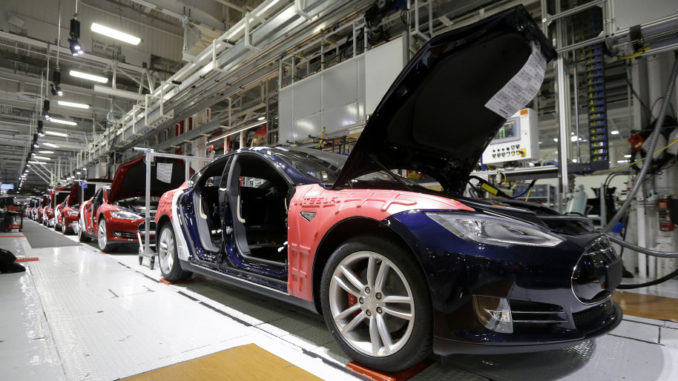 Reprinted from The San Jose Mercury-News by Ethan Baron on April 25, 2018.
Tesla and a contracting company failed to pay contract workers fully for overtime and denied them legally mandated meal and rest breaks, a contract employee at Tesla's Fremont auto-assembly plant said in a lawsuit that also claims she was fired for complaining about employee-payment practices.
Dorley Nezbeth-Altimore, who said in a court filing that she worked at the plant for just over two months in 2016 and 2017, is seeking class-action status for the lawsuit, which targets Tesla and the contractor.
Tesla said it "goes above and beyond the requirements of California and federal law in providing workers meal and rest breaks and appropriate overtime pay," according to automotive-news website Jalopnik, which spotted the lawsuit. …