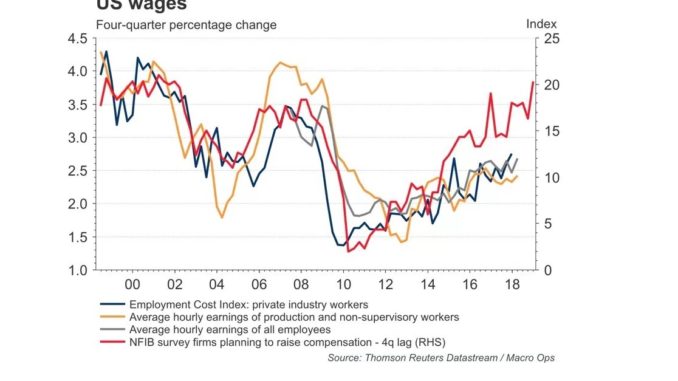 Reprinted from The Wall Street Journal by Sarah Chaney on April 27, 2018.
Compensation for American workers grew at a fast clip in the first quarter, signaling historically low unemployment might be starting to put upward pressure on companies' labor costs.
The employment-cost index, a measure of wages and benefits for civilian workers, increased 2.7% over the past year, the strongest annual pace since the third quarter of 2008, the Labor Department said Friday.
On a quarter-over-quarter basis, the index also exhibited strength, rising 0.8% in January through March, compared with a 0.6% increase in the fourth quarter.
"The data show an unambiguous uptrend in wage gains, consistent with a tight labor market," wrote Jim O'Sullivan, chief economist at High Frequency Economics, in a note to clients. …