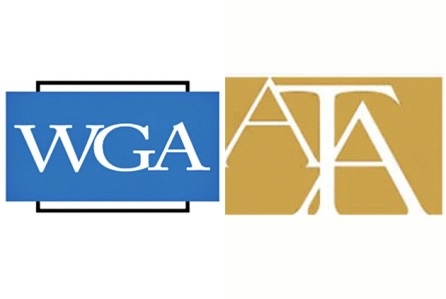 Reprinted from Deadline Hollywood by David Robb on April 6, 2018.
The WGA East and West have notified the Association of Talent Agents that they want to renegotiate their decades-old agreement covering packaging of TV series. "After months of member outreach, the WGA West board and WGA East council have voted unanimously to reopen the Guilds' 42-year-old agency agreement," the WGA West said in a email to its members.
To set a deadline for the talks, the guilds say they have sent the ATA a 12-month notice to terminate the existing deal – known as the Artists' Manager Basic Agreement. "We also made proposals that address the concerns members have discussed with us." The guilds held several membership meetings in recent months to gauge the members' interest in renegotiating the agreement.
ATA executive director Karen Stuart said in a statement that she has received the guilds' "Notice of Election to Terminate" the deal but added: "It's unfortunate that the WGA has taken this step without ever having reached out to ATA to discuss any of the issues it raises in its proposals. That said, the ATA will do what it's always done: constructively engage in a dialogue with the Guild to address any legitimate concerns." …