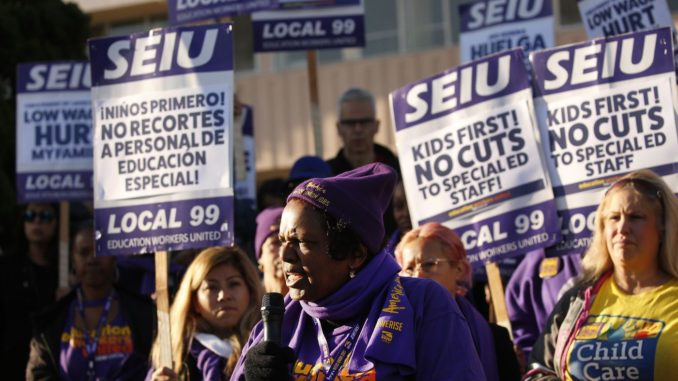 Reprinted from The Los Angeles Times by Howard Blume on May 8, 2018.
Los Angeles school district and union officials announced a contract agreement Tuesday night that averted a one-day strike planned for next week.
The pact, which runs through June 2020, removes one labor problem from the desk of incoming Superintendant Austin Beutner — whose first day on the job would have coincided with the strike.
Plenty of other challenges remain.
The agreement also serves as an achievement for outgoing interim Superintendant Vivian Ekchian.
Under the accord, these workers will receive a 3% raise retroactive to July 1, 2017. Some employees will receive 4% because they received smaller raises in the previous contract. These raises are permanent.