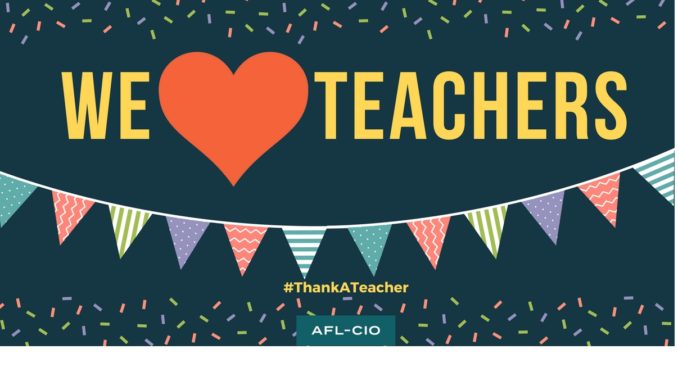 Reprinted from The AFL-CIO blog Now by Robert Struckman on May 8, 2018.
A quality public education is the bedrock of democracy, which is a truism on this Teacher Appreciation Day more than ever, as educators across America instruct us all by example in the power of learning, activism, solidarity and public service.
Throughout 2018, America's working families have been inspired by the teachers rallying together against long odds for better schools. America's labor unions offer our heartfelt thanks.
Every single one of us can recall an inspirational teacher, someone who saw and valued a spark in us. Today is when we, as a nation, pause to appreciate our teachers.
Yet this year is different because teachers have collectively ignited a spark across America, by gathering and rallying together against the politics of austerity and for meaningful investments in quality public education for every student. …