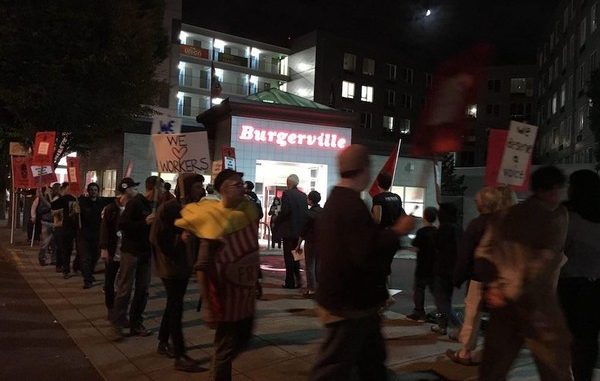 Reprinted from The Oregonian by Shane Dixon Kavanaugh on May 14, 2018.
A two-year campaign to organize fast-food workers at Burgerville restaurants in the Portland area gained momentum as the chain's Gladstone location became the second to form a federally recognized union.
Employees at the Southeast McLoughlin Boulevard outpost voted 17-5 in favor during a two-day election that ended Sunday night. The victory comes less than three weeks after workers at a Burgerville in Southeast Portland approved a historic union vote.
"The fight won't be over until Burgerville stops paying us poverty wages, stops threatening undocumented immigrants through their use of e-verify, and stops treating us like we're disposable," members of the Burgerville Workers Union said in a statement. "We demand respect, and we won't stop until we get it."  …