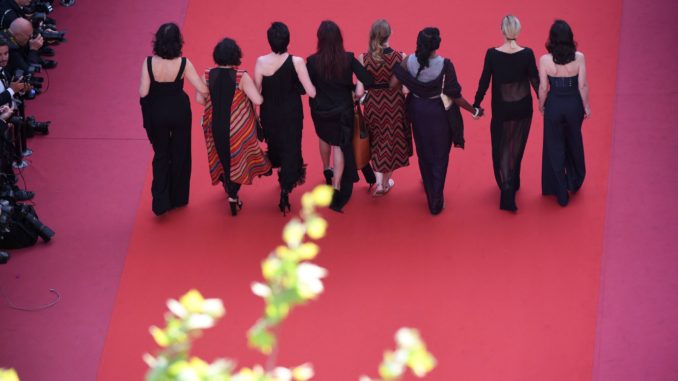 Reprinted from The New York Times by Farah Nayeri on May 15, 2018.
Anyone from Oscar-worthy actresses to stargazing fans can call the Cannes Film Festival's new sexual harassment hotline, where three women are on hand to field calls until 2 a.m. each day.
Tote bags come with fliers warning that misconduct can lead to prison or a hefty fine. "Let's not ruin the party," the handouts say in French. "Stop harassment!"
The main jury has more women than men and is led by the Australian actress Cate Blanchett. And on Saturday, 82 women — one for every female-directed film ever selected to compete for the main prize, or less than 5 percent of the total — took over the red carpet for a rally.
"Women are not a minority in the world, yet the current state of our industry says otherwise," Blanchett told the crowd in a message that was read out in French by the filmmaker Agnès Varda. Standing on the festival's carpeted staircase, lined with photographers and camera crews, Blanchett added, "Ladies, let's climb!" …