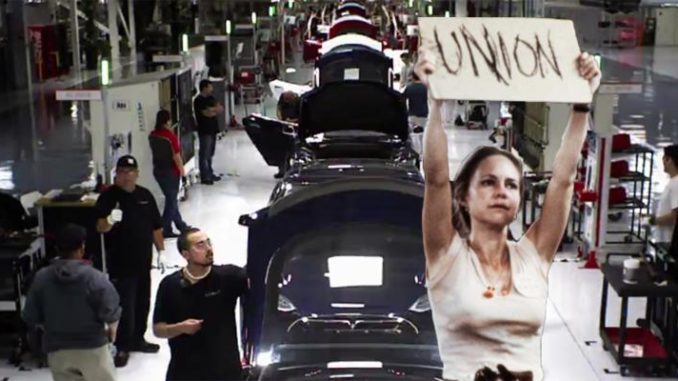 Reprinted from TeslaRati by Simon Alvarez on May 21, 2018.
Tesla CEO Elon Musk recently discussed the idea of unionization among Tesla's factory workers.
In a series of tweets this past weekend, Musk explained that Tesla workers are free to form a union anytime. Musk added that he has no power to stop employees from forming a union, considering that California is a pro-union state. Musk, however, clarified that so far, Tesla's employees "just don't want to," considering that the company already offers healthcare and stock options.
Nothing stopping Tesla team at our car plant from voting union. Could do so tmrw if they wanted. But why pay union dues & give up stock options for nothing? Our safety record is 2X better than when plant was UAW & everybody already gets healthcare.

— Elon Musk (@elonmusk) May 21, 2018
Musk also clarified allegations which suggested that Tesla let go of employees who were attempting to unionize. According to Musk, only one known union supporter was terminated by the company, and it was due to the former worker's behavior towards other employees.
About 2% of Tesla, incl salaried & hourly, union & non-union were let go in annual review. Only known union person fired was a guy who repeatedly threatened non-union supporters verbally & on social media & lied about it.

— Elon Musk (@elonmusk) May 21, 2018 …