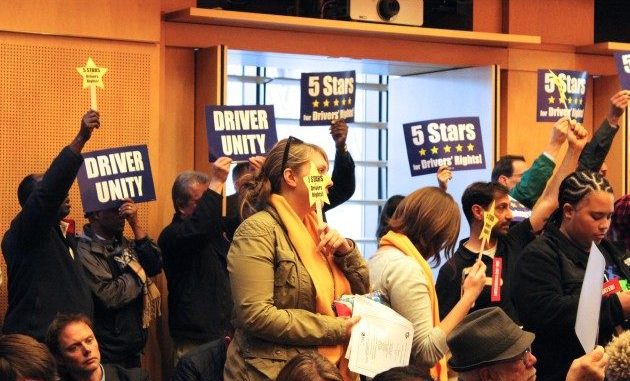 Reprinted from Think Progress by Kiley Kroh on May 13, 2018.
A two-year legal battle over a Seattle, Washington law allowing Uber and Lyft drivers to unionize was prolonged again this week, after a federal appeals court ruled Friday that it can be challenged under federal antitrust law.
The first-in-the-nation law was unanimously passed by the Seattle City Council in 2015 and sought to give ride-share drivers the opportunity to unionize and bargain for better pay and benefits.
But it was swiftly challenged by business and conservative groups, namely the US Chamber of Commerce, representing Uber and Lyft, the National Right to Work Legal Defense Foundation, and the Freedom Foundation. In a 2016 lawsuit against the city of Seattle, 
the Chamber of Commerce claimed
 "the ordinance will burden innovation, increase prices, and reduce quality and services for consumers." …
.