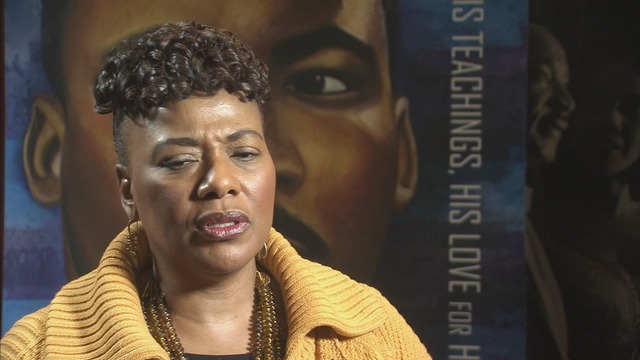 Reprinted from The New York Times by the Associated Press on May 24, 2018.
The Reverend Martin Luther King's daughter blasted Steve Bannon's claim that her father would be proud of President Donald Trump.
"#SteveBannon has dangerously and erroneously co-opted my father's name, work and words," the Reverend Bernice King wrote just before midnight Wednesday in the first of a series of tweets. "Bannon's assertion that my father, #MLK, would be proud of Donald Trump wholly ignores Daddy's commitment to people of all races, nationalities, etc. being treated with dignity and respect."
In an interview with BBC's "Newsnight," the former White House chief strategist cited historically low unemployment rates for black and Hispanic workers and credited the president's crackdown on illegal immigration. …
Unemployment rates don't tell the whole story. King says her father "would be proud of a livable wage for all and not merely a low unemployment rate."
King also noted that her father had a global focus, advocating for human rights in general while also fighting for the civil rights of black people in the United States.