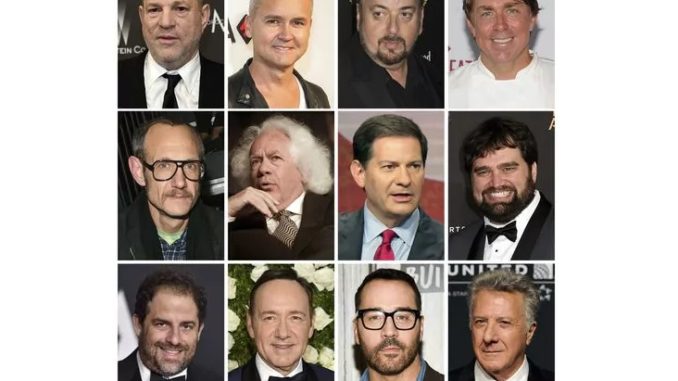 Reprinted from The Washington Post by The Associated Press on May 25, 2018.
The publication of allegations of sexual misconduct against Hollywood mogul Harvey Weinstein sparked a national reckoning. Since October, scores of men in entertainment, politics, media, and beyond have faced allegations ranging from inappropriate behavior to forced sexual misconduct to rape.
On Friday, Weinstein was arrested on rape charges in New York. Weinstein has consistently denied any allegations of nonconsensual sex.
A look at some of the men accused since the Weinstein accusations emerged:
Entertainment and the arts:
— Filmmaker Luc Besson — French authorities are investigating a rape accusation against Besson. He denies wrongdoing.
— Celebrity chef Mario Batali — The New York Police Department is investigating Batali after a woman told "60 Minutes" that he drugged and sexually assaulted her in 2005. Batali denies assaulting the woman. Batali stepped down from daily operations at his restaurant empire and cooking show in December after four women accused him of inappropriate touching. He's apologized for those encounters. …