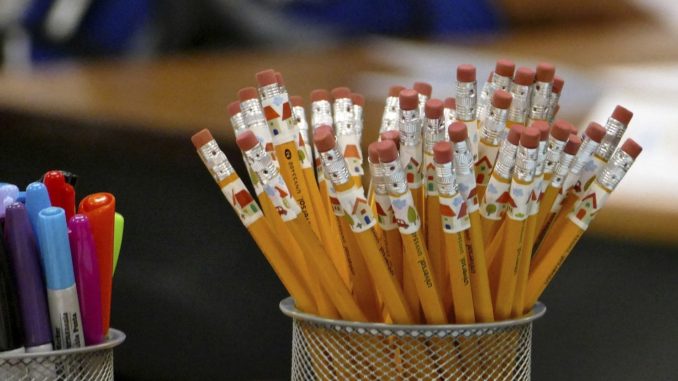 Reprinted from The Washington Post by Maria Danilova on May 15, 2018.
Every year Anna Graven dips into her modest teacher salary and spends her own money to buy bulletin boards, pencils, paper, highlighters and tissues for her high school students in Oklahoma City. So do almost all of her colleagues across the nation.
Nearly all public school teachers report digging into their pockets to pay for school supplies, spending nearly $480 a year, far more than the federal $250 tax deduction available to teachers, according to a study by the National Center of Education Statistics released Tuesday.
The findings come as teachers across the country are walking out of classrooms to protest low pay and demand pay raises. Helping teachers pay for classroom supplies was a key demand during the Arizona teachers' strike. …