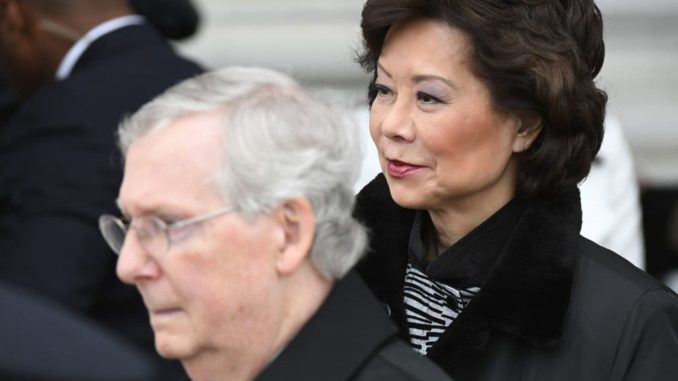 Reprinted from The Washington Post by Alex Horton on May 15, 2018.
On Tuesday, President Trump selected a Washington outsider to head the government agency responsible for paying back dissolved pensions.
That might be welcome news for Trump voters who want the president to fulfill a promise to "drain the swamp" and rid the capital of the politically connected.
Yet his nominee, Gordon Hartogensis, is well known to some of Washington's most politically influential: He is the brother-in-law of Senate Majority Leader Mitch McConnell (R-Kentucky) and his wife, Transportation Secretary Elaine Chao. Chao's sister, Grace, is married to Hartogensis. …