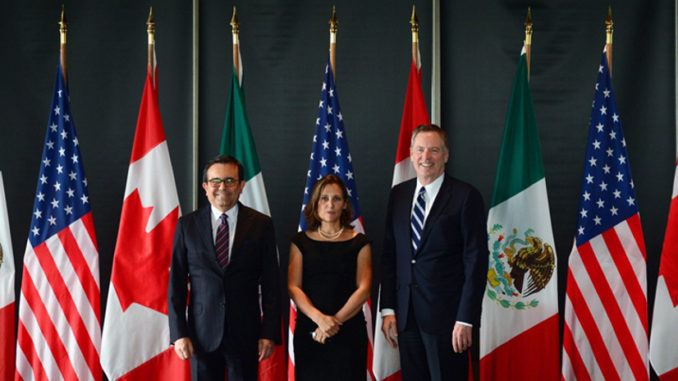 Reprinted from The San Francisco Chronicle by Kristine Owram and Greg Quinn on May 10, 2018.
The head of North America's biggest auto parts supplier says automakers will move more production offshore if changes to NAFTA make it too complicated, echoing a similar warning from Canada's foreign minister.
Magna International Inc. Chief Executive Officer Don Walker, speaking Thursday at his company's annual meeting north of Toronto, said any revised North American Free Trade Agreement has to encourage long-term investment and that the sector favors a "do no harm" approach.
"The end objective is NAFTA has to be competitive because we're in a global industry, and every country in the world is trying to attract automotive," he said.
Walker spoke as NAFTA negotiations continue in Washington in a push to reach a deal this month, in time to pass it through the current US Congress. Ministerial negotiations have focused on auto rules, with countries looking set to raise the share of a car that must be built domestically to be traded under NAFTA, while also potentially expanding the amount of parts whose origin must be tracked. …