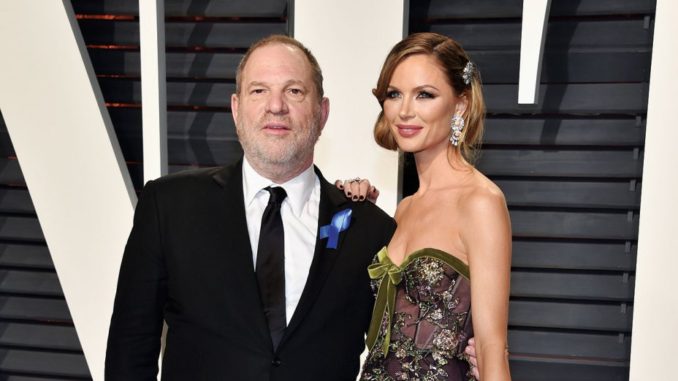 Reprinted from The Hollywood Reporter by Lindsay Weinberg on May 12, 2018.
"I see no reason to punish Chapman for what he did," accuser Lauren Sivan tells The Hollywood Reporter, while other women who've come forward fault this controversy — along with the Charlie Rose and Matt Lauer comeback narrative — for distracting from the fact that "the victims still haven't seen any justice served."
A day after Anna Wintour penned an impassioned defense of designer Georgina Chapman — saying it's "wrong" to blame her for husband Harvey Weinstein's behavior — the silence breakers join the conversation about who's culpable.
Vogue's Thursday article supports the Marchesa designer Chapman, detailing how she's coping with "life after harvey" amid revelations by more than 80 women who have come forward since October to accuse her husband of sexual assault and harassment. Wintour's accompanying  editor's letter states, "I am firmly convinced that Georgina had no idea about her husband's behavior."
At least some of Weinstein's accusers agree. Lauren Sivan, the television reporter who says she was trapped by Weinstein into watching him masturbate into a potted plant a decade ago, goes further and states that whether or not Chapman knew is irrelevant: "The argument that she knew and married for money and was with him to get her fashion line, I don't care why she married him — that has nothing to do with me. Whatever agreement those two had has no effect on me whatsoever. What I care about is when this became published, did she stand by him or smear the victims? No, she didn't, she left him and apologized to the victims. To blame these women who may or may not have known anything about it is a waste of time." ..