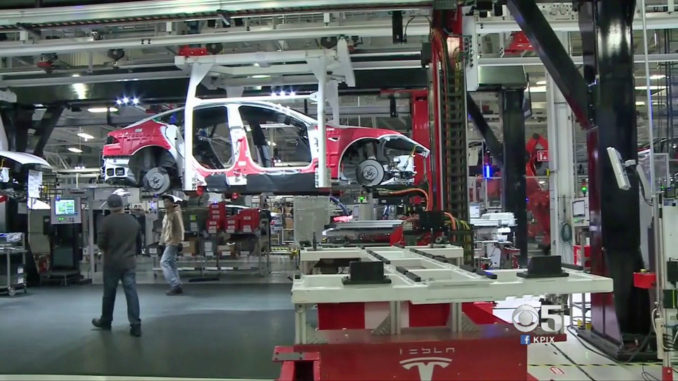 Reprinted from The New York Times by Reuters on June 11, 2018.
A Tesla Inc employee organizing a union was asked by a supervisor and company security guards to leave the factory after handing out pro-union flyers, the worker said at a National Labor Relations Board (NLRB) hearing on Monday over whether Tesla had violated federal safeguards for employee activity.
The NLRB general counsel brought the case before a board administrative law judge after receiving complaints from three Tesla workers and the United Automobile, Aerospace, and Agricultural Implement Workers of America (UAW).
If Tesla loses, the company could be required to notify its employees that it was found to be committing unfair labor practices, a victory for union organizers. …