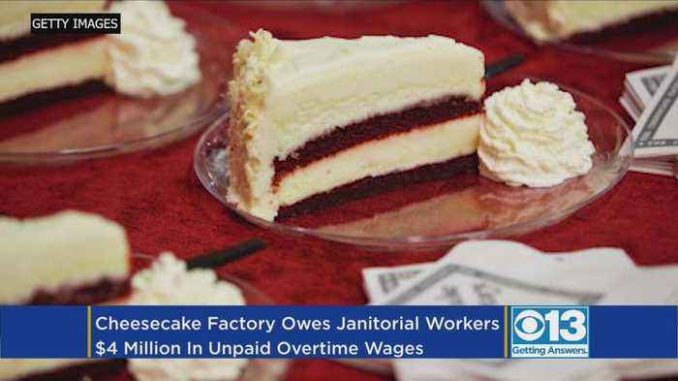 Reprinted from The San Francisco Chronicle by The Associated Press on June 11, 2018.
California regulators have found the Cheesecake Factory and two of its contractors owe about $4 million to hundreds of janitorial workers in a wage theft case.
The state Labor Commissioner's Office said Monday that the 559 workers were underpaid at eight locations in Orange and San Diego counties.
The office says the employees generally worked eight-hour shifts beginning at midnight but weren't released until Cheesecake Factory kitchen managers conducted walkthroughs, which frequently led to more, unpaid work.
Authorities say workers logged up to 10 hours of unpaid overtime a week. …