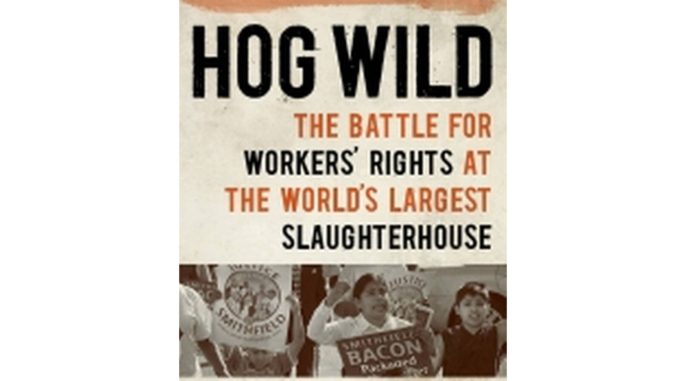 Reprinted from The Raleigh, North Carolina News and Observer by John Murawski on June 22, 2018.
North Carolina is to hogs what West Virginia is to coal mining, making the state's politically powerful hog industry an easy target for moral outrage.
To the hog industry's many public-image challenges, journalist Lynn Waltz offers another reason to harbor a distaste for the state's pork-producing empire: the dangerous and disgusting working conditions in the world's largest slaughterhouse, built and operated in by Smithfield Foods in Tar Heel, North Carolina.
Repetitive motion injuries, knife accidents and exposing slaughterhouse workers to blood and feces is the high price our society pays for a cheap ham sandwich. In her first book, "Hog Wild: The Battle for Workers' Rights at The World's Largest Slaughterhouse" (University of Iowa Press), Waltz recounts how these conditions boiled over into the nation's epic unionization battles, a relentless, bitter and occasionally violent struggle waged over 15 years by Smithfield management and the United Food and Commercial Workers International Union. …