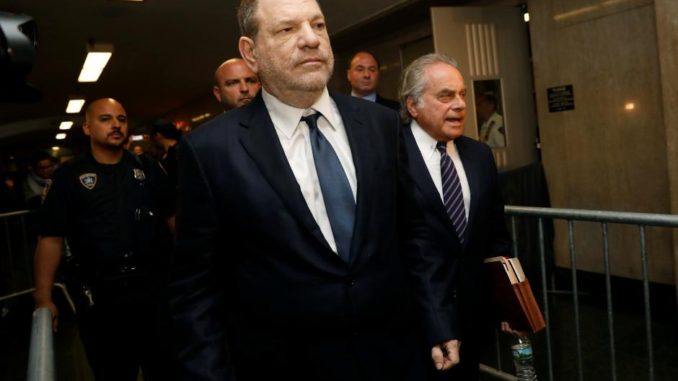 Reprinted from The New York Times by Reuters on June 5, 2018.
Movie mogul Harvey Weinstein pleaded not guilty on Tuesday to charges of rape and sexual assault, his lawyer said, in the first cases involving the disgraced producer to be tested in criminal court since scores of accusers emerged last year.
More than 70 women have accused the Miramax film studio's co-founder of sexual misconduct, including rape, in a series of incidents dating back decades. The accusations gave rise to the #MeToo movement, which has seen hundreds of women publicly accusing powerful men in business, government and entertainment of sexual harassment and abuse.
Weinstein, 66, left Manhattan Supreme Court without speaking to reporters. Defense attorney Benjamin Brafman and Justin Henry, a spokesman for the prosecutor, confirmed that Weinstein had pleaded not guilty. …