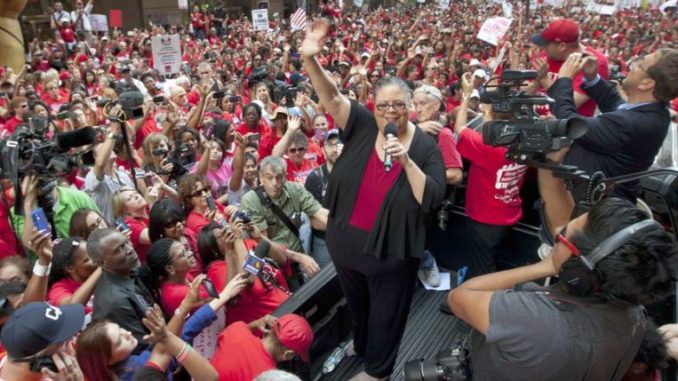 Reprinted from The Chicago Sun-Times by Lauren FitzPatrick on June 22, 2018.
Chicago Teachers Union president Karen Lewis, whose brain cancer derailed a likely bid for mayor, said Friday she has retired to "focus on my health, get well."
The feisty union president who commanded the country's third largest teachers union was diagnosed in 2014 with an aggressive form of brain cancer that halted any plans to unseat Mayor Rahm Emanuel. She underwent the same brain surgery earlier this month to remove the same kind of tumor from the same place, she said by telephone Friday afternoon.
"It's not bad news — it's the same news," she said of her cancer. "It's going to keep coming back, it's never going to not come back. I don't need the stress of working. … These bad boys come back. It is what it is. I'm not giving up this fight." …