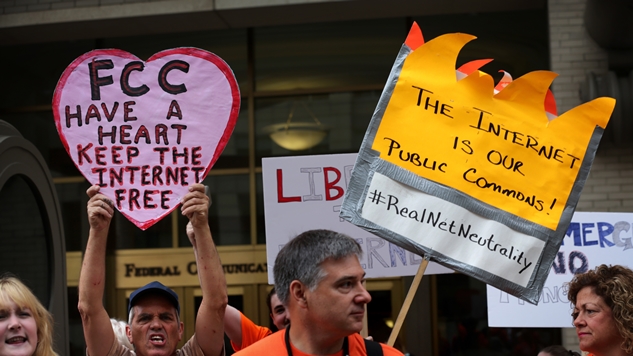 Reprinted from NPR by Laurel Wamsley on June 11, 2018.
The Obama-era federal regulations known as net neutrality are done – at least for now. Though whether anything will change depends on where you live, and what internet service providers choose to do with their newfound freedom.
The net neutrality rules were approved in 2015. Companies couldn't pay service providers like Verizon or AT&T extra to make their site or app load faster for internet users, and ISPs couldn't block or throttle content and data, as long as it was legal.
But Trump's pick to run the Federal Communications Commission, Ajit Pai, called those rules "heavy-handed" and vowed to end them. His order, touted as promoting investment and broadband deployment, loosens the FCC's regulation of ISPs, and instead gives the Federal Trade Commission jurisdiction to enforce violations. Pai says this system lets the FTC focus on "the bad apples" and allows other players "thrive in a free market."
The new order permits ISPs to throttle, block, or be paid to prioritize certain sites or content, as long as they disclose that they are doing so. …
The Senate voted 52-47 last month to overturn the FCC's plan, but the House never acted on the issue—making the Senate's move largely symbolic. As we reported last month, Democrats see net neutrality as motivating issue for voters. …