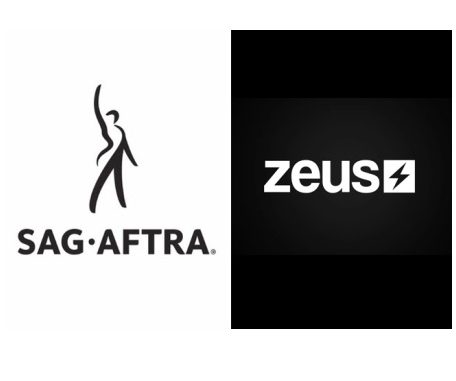 Reprinted from The Hollywood Reporter by Jonathan Handel on June 12, 2018.
"New media? That's so 2008," writes Jonathan Handel in The Hollywood Reporter. "Netflix? So, well, 2018, but what's the next new thing? One answer might be platforms like ZEUS, a soon-to-debut subscription video-on-demand service built around three social media stars with a combined following of 70 million, annd at least one union is taking notice.
"A decade after a hundred-day writers' strike shook the industry in a dispute over webisodes and over internet platforms that didn't exist yet — and a half-decade since Netflix began its meteoric rise — SAG-AFTRA has signed an agreement with ZEUS that it calls a 'historic collaboration.'
"Don't look for ZEUS in your favorite app store quite yet: the debut is set for July 13, at a $3.99 per month price point. The service was founded by television executive producer Lemuel Plummer (Preachers of Detroit, Living with Funny) and co-founded by social media stars King Bach, Amanda Cerny and DeStorm Power.
"'Content creators like ZEUS are clearly a big chunk of the future of media and entertainment,' said SAG-AFTRA national executive director David White in an interview with The Hollywood Reporter. 'This partnership improves their ability to make premium content and ensure that they receive a fair share of the success of their work. And it's what we as a union should be doing: keeping pace with "new media," or emergent media.' …