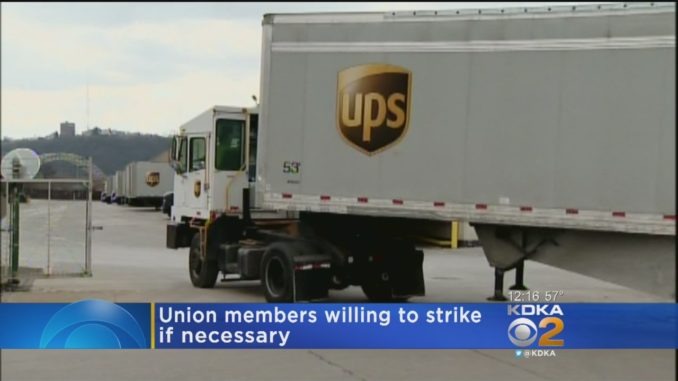 Reprinted from CBS Market Watch by Kate Gibson on June 7, 2018.
United Parcel Service (UPS) workers have given their union the go-ahead to call a strike in what would be their first walkout — and one of America's most far-reaching picket lines — in decades. The vote gives union negotiators more sway in contract talks with the shipping giant.
The tally released by the International Brotherhood of Teamsters Tuesday night had 93 percent of UPS members endorsing the authorization and 91 percent of UPS freight employees backing the measure. A national pact with the union covers about 260,000 UPS workers, and the current contract expires July 31.
The members' vote "gives the negotiating committees bargaining leverage this week and during subsequent negotiations for the national contract and the supplements," Denis Taylor, a Teamsters director and co-chairman of the bargaining committee said in a statement. …