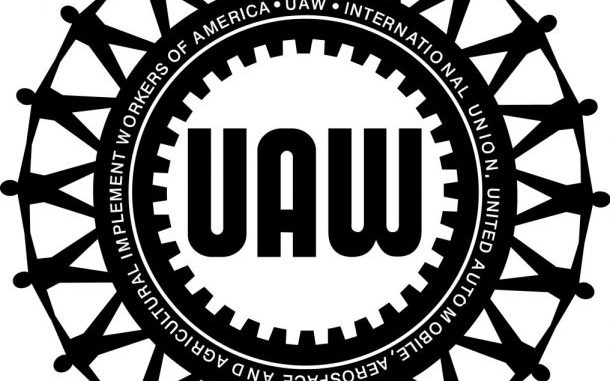 Reprinted from The New York Times by Reuters on June 13, 2018.
The union that represents factory workers at the Detroit Three automakers was due to elect a new leader on Wednesday ahead of tough 2019 contract talks likely to coincide with declining US sales of new vehicles.
United Auto Workers officials gathered in Detroit were expected to elect Gary Jones, director of the union's Region 5 covering 17 western and southwestern states, to a four-year term as the union's next president.
Jones will have to lead the once powerful union through an expanding [conservative] US Justice Department investigation into alleged misspending at UAW union training centers, as well as contract negotiations next year with General Motors Co, Ford Motor Co and Fiat Chrysler Automobiles NV. …