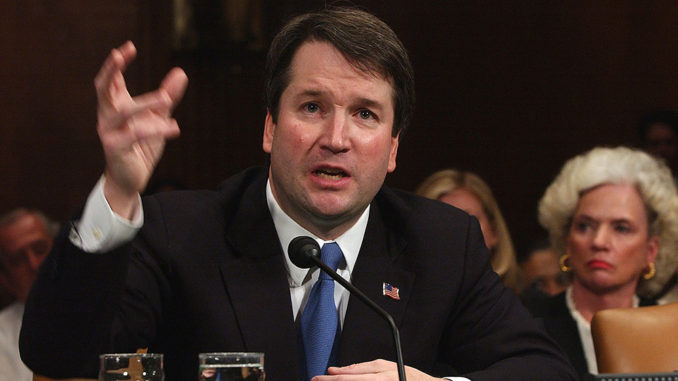 Reprinted from The San Francisco Chronicle by Jeff Stein on July 10, 2018.
President Donald Trump's nominee for the Supreme Court may prove a crucial conservative vote in cases defining protections for gay and lesbian workers, the scope of union organizing, and the rights of workers to take their grievances to court, according to labor law experts.
On Monday night, Trump announced the selection of Brett Kavanaugh, a federal judge on the US Court of Appeals for the District of Columbia Circuit.
The Supreme Court dealt two significant blows to unions in its most recent term, issuing one ruling that will weaken funding for public sector unions and another that lets companies force workers to settle complaints through private arbitration instead of the courts.
Justice Anthony Kennedy, who said late last month that he would step down from the bench, sided with the conservatives in both cases. But experts said the court's opposition to organized labor's priorities are likely to intensify if Kavanaugh is confirmed, as business groups will accelerate their efforts to erode the clout of unions under a conservative court. …