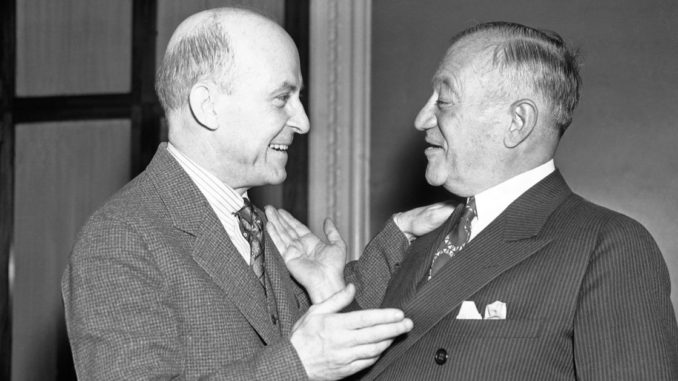 Reprinted from Politico by Andrew Glass on July 5, 2018.
On this day in 1935, President Franklin Roosevelt signed into law the National Labor Relations Act, which established guidelines for ties between business and labor, including collective bargaining rights for labor unions. It guarantees basic rights of private-sector employees to organize into trade unions, to engage in collective bargaining for better terms and conditions at work, and to take collective action, including going out on strike if warranted.
The president noted that "by assuring the employees the right of collective bargaining, [the new law] fosters the development of the employment contract on a sound and equitable basis … it seeks, for every worker within its scope, that freedom of choice and action which is justly his."
The legislation is also known as the Wagner Act, after Senator Robert Wagner (D-New York), a principal architect of the measure. The German-born Wagner (1877-1953) won a Senate seat in 1926 and was reelected in 1932, 1938 and 1944. He resigned on June 28, 1949, after his health had failed.
The act also created the National Labor Relations Board, which conducts elections on whether workers want to organize in a labor union. …