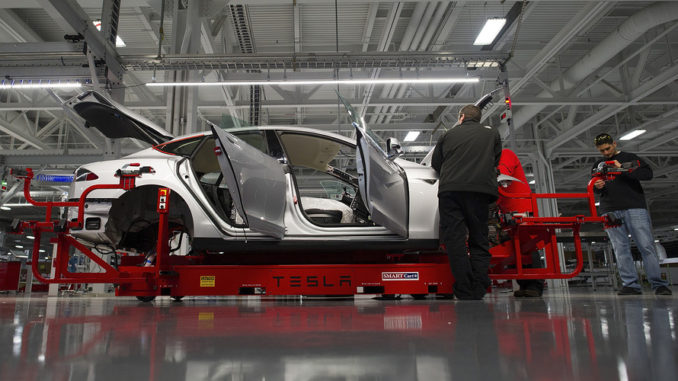 Reprinted from MarketWatch by Mike Murphy on July 12, 2018.
Tesla Inc. Chief Executive Elon Musk violated federal labor law by urging employees not to form a union, the National Labor Relations Board has alleged, according to a new report
Jalopnik reported late Thursday that the NLRB in June filed an amendment to an unfair-labor-practices complaint against Tesla, claiming that in June 2017, Musk met with workers at Tesla's Fremont, California, auto factory and solicited complaints about workplace safety, and promised to address their concerns if they stopped their attempt to unionize.
The NLRB said Musk "impliedly promised to remedy their safety complaints if they refrained from their union organizational activity," and told workers "it would be futile for them to select a union as their bargaining representative by telling them that employees did not need a union and that [Tesla] would allow them to have a union if [Tesla] failed in its efforts to remedy their safety grievances," according to Jalopnik.
It is against the National Labor Relations Act for an employer to "interfere with, restrain, or coerce employees" trying to form a union, and the NLRB specifically cites promising "employees benefits if they reject" a union as a violation. …