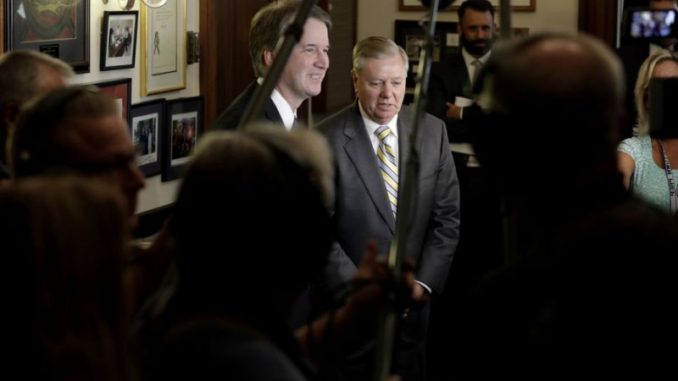 Reprinted from Bloomberg News by Gabrielle Coppolaand Josh Eidelson on July 11, 2018.
President Donald Trump has won praise from unions for ditching free-trade talks and slapping tariffs on imported goods. But if there's one issue this summer that has united the house of labor against him, it's the nomination of Brett Kavanaugh to the Supreme Court.
Kavanaugh, 53, a federal appellate judge whom Trump nominated this week to succeed Justice Anthony Kennedy, has provoked swift condemnation from organized labor. They fear Kavanaugh could push a court that is already inhospitable to unions further to the right and overturn longstanding precedents on union organizing and collective bargaining rights.
"Working families cannot tolerate another corporate apologist on the US Supreme Court, fawning over CEOs and stomping on the rights of workers," Leo Gerard, president of the United Steelworkers, said in a statement. "Kavanaugh's opinions show him to be a rogue jurist far to the right" of Kennedy, who was often the swing vote in 5-4 decisions. …