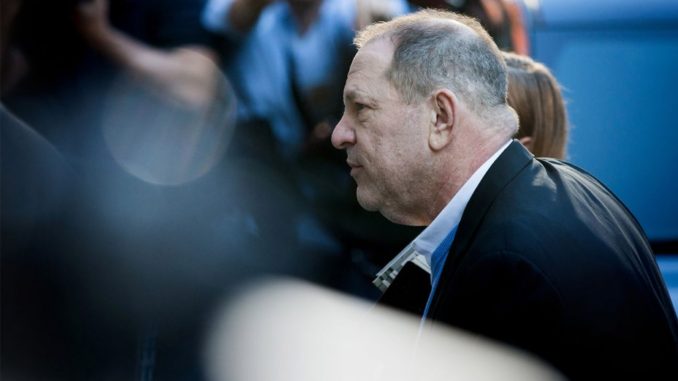 Reprinted from Deadline Hollywood by Dominic Patten on July 2, 2018.
Already facing rape and criminal sex act charges and a potential 25-years behind bars, Harvey Weinstein Monday was hit with even heavier legal weight from the Manhattan D.A. – that could see him in jail for life.
Monday's announcement marks an additional count of Criminal Sexual Act in the First Degree for a forcible sexual act against a third woman that allegedly occurred in 2006. Joining the two women identified in the previous indictment in late May, the new indictment also includes two counts of Predatory Sexual Assault.
The class A-11 felony predatory charge looms with a potential life or at least 10-25 years in prison for the disgraced producer. …