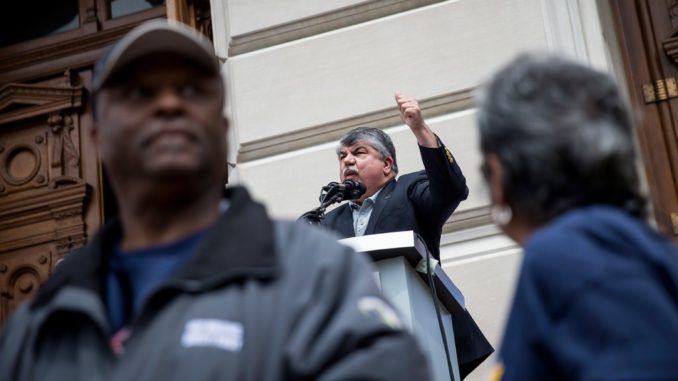 Reprinted from The New York Times by Noam Scheiber on August 7, 2018.
After a succession of political setbacks in onetime strongholds and a landmark defeat in the Supreme Court, organized labor has notched a hard-won victory as Missouri voters overrode a legislative move to curb union power.
A measure on the ballot on Tuesday asked voters to pass judgment on a prospective law barring private-sector unions from collecting mandatory fees from workers who choose not to become members. The law was rejected by a 2-to-1 margin.
The Supreme Court in June struck down such fees for public-sector employees, achieving a longstanding goal of conservative groups and overruling a four-decade precedent.
Labor leaders argued that the rare opportunity for voters to weigh in directly on a so-called right-to-work measure — which several states have passed in recent years — revealed how little public support the policy has, at least once voters get beyond the anodyne branding. …