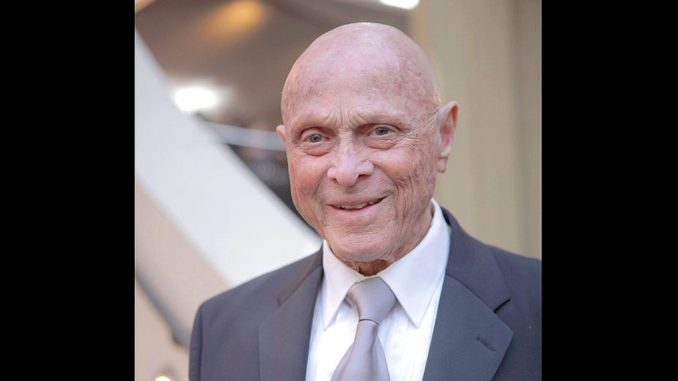 Reprinted from The Hollywood Reporter by Mike Barnes on August 8, 2018.
Richard Kline, the two-time Oscar-nominated cinematographer who shot such films as Camelot, Star Trek: The Motion Picture, Body Heat and the 1976 remake of King Kong, has died. He was 91.
Kline died of natural causes on Tuesday in Los Angeles, his daughter Rija Kline Zucker told The Hollywood Reporter.
Kline collaborated with director Robert Wise on The Andromeda Strain (1971) and Star Trek: The Motion Picture (1979) and partnered with Richard Fleischer on The Boston Strangler (1968), Soylent Green (1973), The Don Is Dead (1973), Mr. Majestyk (1974) and Mandingo (1975).
He worked on more than 40 features in all, also including Hang 'Em High (1968), The Mechanic (1972), Battle for the Planet of the Apes (1973), The Fury (1978), Who'll Stop the Rain (1978), The Competition (1980), Death Wish II (1982), Breathless (1983), All of Me (1984), Howard the Duck (1986) and his final film, Meet Wally Sparks (1997). …