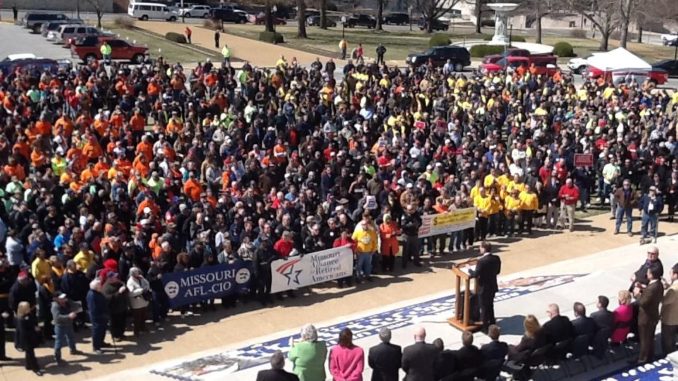 Reprinted from Politico by Ian Kullgren om August 8, 2018.
Democrats may have scored their most definitive win of Donald Trump's presidency on Tuesday, as unions routed Republicans in a Missouri ballot measure battle that showed shocking strength from organized labor.
Unions crushed the state's so-called right-to-work law, overwhelming conservative opponents by a 2-to-1 margin after running a deep-pocketed campaign. The outcome signals that unions still have paths to victory in red-leaning states — and provides a new playbook for fighting the policies of Republican-controlled state governments.