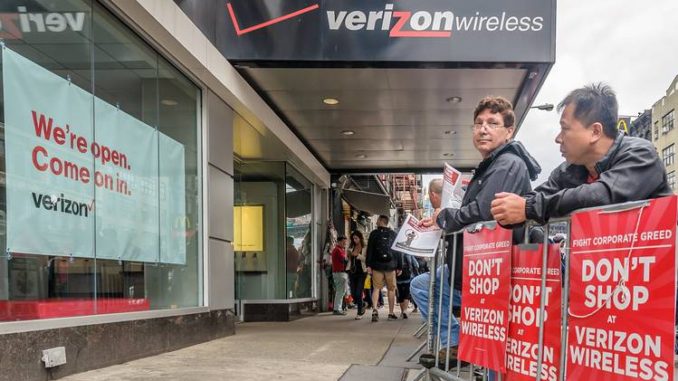 Reprinted from The New York Times by Reuters on August 10, 2018.
The union that represents many Verizon Communications Inc employees announced the ratification of a four-year extension of their labor contracts on Friday, paving the way for an 11.2 percent increase in wages over the four years.
Verizon and the union workers agreed to the deal well in advance of the current contracts' expiration in August 2019, seeking to avoid another conflict that prompted strikes in 2016.
The new contracts, which cover 34,000 employees in northeast and mid-Atlantic regions served by the largest US wireless network, also include better retirement benefits, the Communications Workers of America said in a statement. …