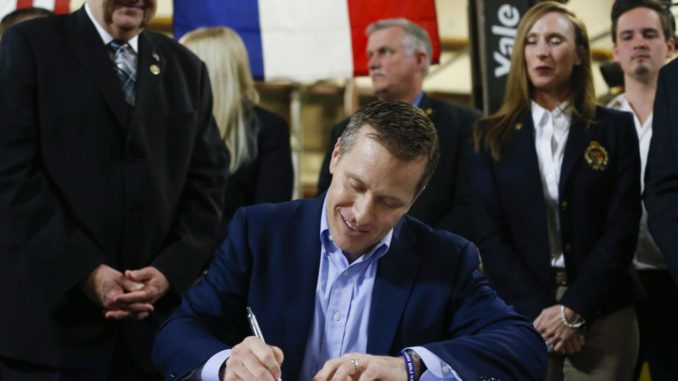 Reprinted from The Wall Street Journal by its Editorial Board on August 8, 2018.
Big spending paid off for Big Labor on Tuesday as Missouri voters rejected right-to-work legislation by an overwhelming 2 to 1. Compulsory dues will help offset the unions' $27 million investment in political coercion.
In 2016 unions spent some $12 million to support a Missouri Democratic gubernatorial candidate who vowed to veto right-to-work legislation that lets workers decide if they want to join a union. That effort failed, and then- Governor Eric Greitens signed it into law his first month in office.
But under Missouri's constitution, petitioners have 90 days after a legislative session to gather signatures for a voter referendum that can override new laws. Unions got three times as many signatures as they needed to put the referendum on the ballot, and they spent more than $15 million campaigning for Tuesday's right-to-work repeal. That's nearly five times what proponents of the law spent. …