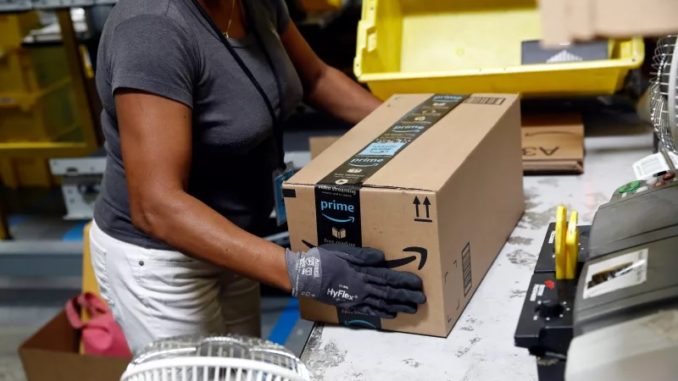 Reprinted from The Daily Beast by Kelly Weill on September 10, 2018.
Amazon just hit a $1 trillion valuation, but some of its workers feel poorer than ever.
Jeff Bezos's tech giant is the second US company to be worth thirteen-digits on the stock market, following Apple, which hit $1 trillion in August. That's all well and good for Bezos, whose net worth exceeds $150 billion. But workers at the growing network of Amazon-owned companies say they aren't seeing the money and Senator Bernie Sanders rolled out a new bill that would penalize Amazon for leaving workers dependent on public assistance. The next day, The Wall Street Journal reported that employees at Whole Foods, a grocery chain recently acquired by Amazon, were seeking to unionize. This is on top of criticism from academics, who say Amazon's size has warped the economy.
Amazon's come a long way from its origins as an online bookseller founded in 1994. Through a series of expansions and mergers, the company now functions as an all-encompassing digital marketplace, a Netflix competitor, a gadget manufacturer, a web services provider, and, since 2017 and its purchase of Whole Foods, a high-end grocery chain.
But while Amazon expands, Whole Foods staff say they're facing layoffs. …