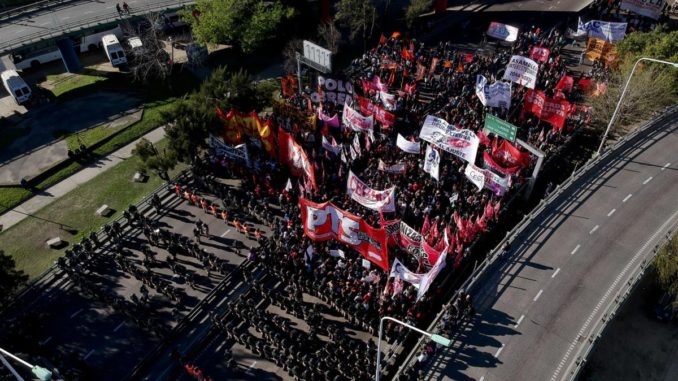 Reprinted from The Washington Post by The Associated Press on September 25, 2018.
A nationwide strike to protest the Argentine government's handling of the country's economic crisis is grounding flights and paralyzing bus and train lines.
Many workers stayed home Tuesday as the strike made commuting a puzzle, and some demonstrators blocked highways.
Banks, courts, and many schools and shops were closed. Many hospitals offered only emergency services, most Argentine flights were canceled and garbage wasn't being picked up.
The stoppage is led by labor unions protesting austerity measures ordered by President Mauricio Macri.
Argentines are frustrated with high consumer prices and a sharp devaluation of the peso currency. …