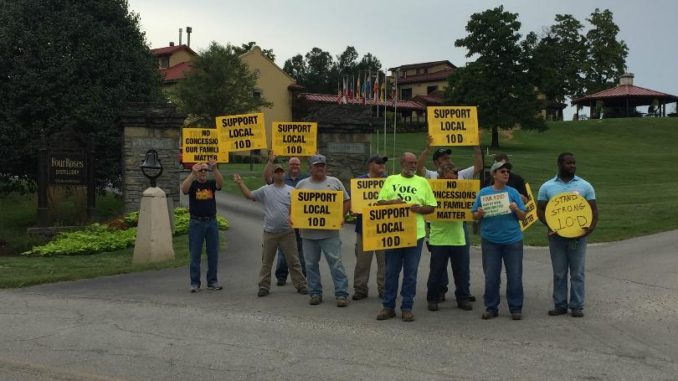 Reprinted from The Washington Post by Bruce Schreiner on September 21, 2018.
Striking employees at Four Roses will return to work next week after the Kentucky bourbon maker and union officials reached a tentative agreement Friday to end a two-week walkout, a union leader said.
More than 50 hourly employees walked off their jobs September 7 over a dispute dealing mainly with sick leave policy.
In a bargaining session Friday, negotiators agreed to language giving workers the option to keep current sick leave policy or sign up for a short-term disability plan, said Jeff Royalty, president of United Food and Commercial Workers Local 10d.
Royalty said he was pleased with the deal and predicted no lingering impact when workers return to their jobs as soon as Monday. …