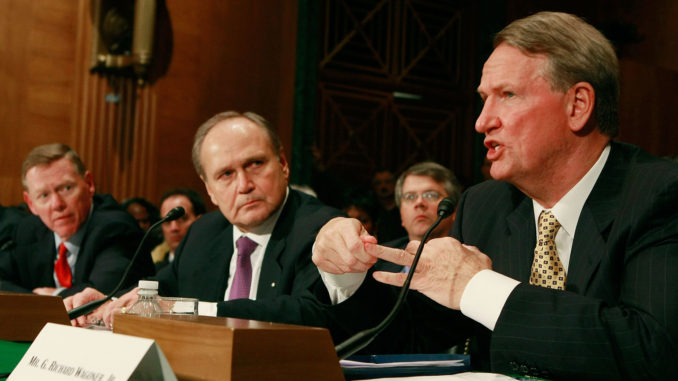 Reprinted from The San Francisco Chronicle by Brian Pascus on September 16, 2018.
Ten years ago, amidst the worst financial crises since the Great Depression, the American auto industry almost died. By Fall 2008, the "Big Three" US car companies of General Motors, Chrysler, and Ford faced potential insolvency, and without swift government intervention, their futures were in doubt.
"There is no plan B," said Fritz Henderson, GM's president and chief operating officer, at the time.
These iconic car companies were led to that point by a combination of poor decisions made by industry executives, high gas prices, unpopular products, and external circumstances beyond the control of both the industry and consumers, namely a once-in-a-generation credit crunch that nearly took down the world economy.
But the US auto industry has recovered, thanks to the $80 billion dollar lifeline provided by the Troubled Asset Relief Program engineered by the Bush and Obama Administrations in 2008 and 2009. Seventeen million-plus in sales each of the past three years attests to that, nearly double the nine million vehicles sold at the nadir of the recession. …