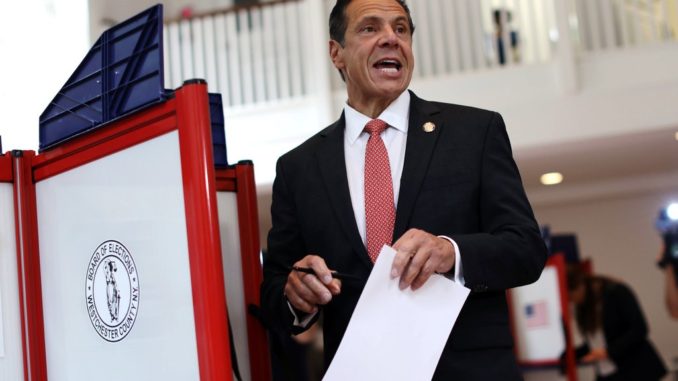 Reprinted from The New York Times by Shane Goldmacher on September 13, 2018.
New York Governor Andrew Cuomo took a decisive step toward a third term on Thursday, quelling a liberal rebellion by turning aside the insurgent challenge of Cynthia Nixon to claim the Democratic nomination in New York.
Cuomo had marshaled the support of nearly all of the state and country's most powerful Democratic brokers — elected officials, party leaders, labor unions and wealthy real estate interests — to defeat Nixon, beating her by 30 percentage points.
The race cemented both Mr. Cuomo's standing as an unmatched force in New York politics and a merciless tactician with little regard for diplomacy.
Nixon had cast her first-time candidacy as a fight for the direction of the Democratic Party in New York and beyond, offering a pure brand of liberalism against Cuomo's more triangulating pragmatism, a style defined less by ideology and more by what he deemed possible. …