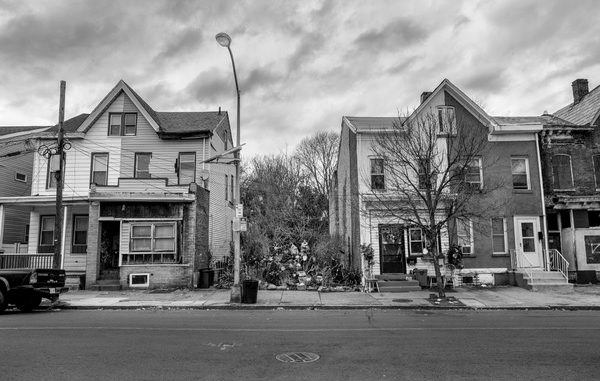 Reprinted from The New York Times by Matthew Desmond on September 11, 2018.
"… In recent decades, the nation's tremendous economic growth has not led to broad social uplift," writes Matthew Desmod in The New York Times. "Economists call it the 'productivity-pay gap' — the fact that over the last 40 years, the economy has expanded and corporate profits have risen, but real wages have remained flat for workers without a college education. Since 1973, American productivity has increased by 77 percent, while hourly pay has grown by only 12 percent. If the federal minimum wage tracked productivity, it would be more than $20 an hour, not today's poverty wage of $7.25.
"American workers are being shut out of the profits they are helping to generate. The decline of unions is a big reason. During the 20th century, inequality in America decreased when unionization increased, but economic transformations and political attacks have crippled organized labor, emboldening corporate interests and disempowering the rank and file. This imbalanced economy explains why America's poverty rate has remained consistent over the past several decades, even as per capita welfare spending has increased. It's not that safety-net programs don't help; on the contrary, they lift millions of families above the poverty line each year. But one of the most effective antipoverty solutions is a decent-paying job, and those have become scarce for people like Vanessa. Today, 41.7 million laborers — nearly a third of the American work force — earn less than $12 an hour, and almost none of their employers offer health insurance.
"The Bureau of Labor Statistics defines a 'working poor' person as someone below the poverty line who spent at least half the year either working or looking for employment. In 2016, there were roughly 7.6 million Americans who fell into this category. Most working poor people are over 35, while fewer than five in 100 are between the ages of 16 and 19. In other words, the working poor are not primarily teenagers bagging groceries or scooping ice cream in paper hats. They are adults — and often parents — wiping down hotel showers and toilets, taking food orders and bussing tables, eviscerating chickens at meat-processing plants, minding children at 24-hour day care centers, picking berries, emptying trash cans, stacking grocery shelves at midnight, driving taxis and Ubers, answering customer-service hotlines, smoothing hot asphalt on freeways, teaching community-college students as adjunct professors and, yes, bagging groceries and scooping ice cream in paper hats. …