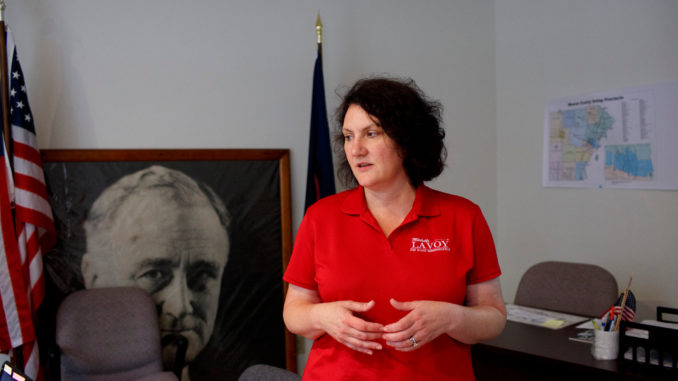 Reprinted from The New York Times by Noam Scheiber and Astead Herndon on September 16, 2018.
It's not the smokestacks that mark this part of southeast Michigan as a labor stronghold, or even the boxy union halls.
To Michelle LaVoy, a city treasurer running for the State Legislature, it's the way people say "union" as shorthand for "decent job."
"My husband works at Yanfeng," Carolina Ricci, perched outside her front door, told LaVoy, referring to a nearby auto parts plant. "He's got the union, he's a steward. But we still struggle."
LaVoy, straight-laced in affect and business casual in dress, doesn't present as a working-class hero. But she is trying, hard, and her pitch has a distinctly Norma Rae vibe.
"We should be getting our fair share," LaVoy told Ricci, echoing a refrain that many Americans are using this election year. She wants more money for roads. More money for unions. More money in workers' paychecks. …