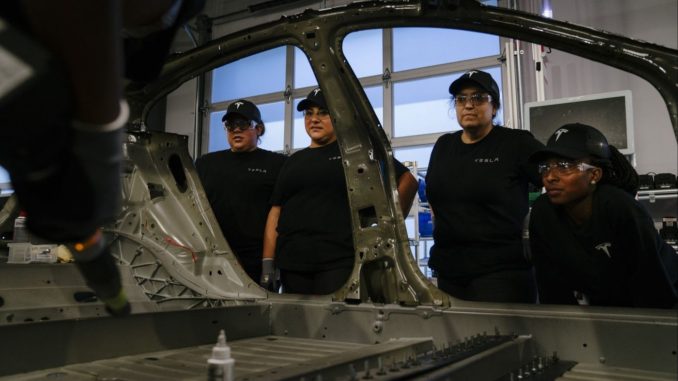 Reprinted from The Los Angeles Times by Josh Eidelson on September 24, 2018.
A Tesla Inc. employee testified Monday that he was summoned into a meeting last year in which Elon Musk told him that UAW representation would leave him voiceless, but that the automaker would let workers form a union if their safety concerns weren't addressed.
Testifying on the fifth day of a trial before a National Labor Relations Board judge in Oakland, prominent union supporter Jose Moran, a lead quality inspector for Tesla, said that he was called into the meeting in June 2017, after he had distributed union leaflets at work, circulated a petition about safety concerns and published a pro-UAW essay on Medium.com.
During the meeting, he said, Musk told Moran and a co-worker Moran had brought along as a witness that with the United Auto Workers union, "you don't really have a voice" and "the UAW is the only one that has a voice, and not the workers." Moran said Tesla's then-human resources head Gaby Toledano then told them "that the majority of the workers at Tesla don't want a union, and why do we want to pay union dues?" …