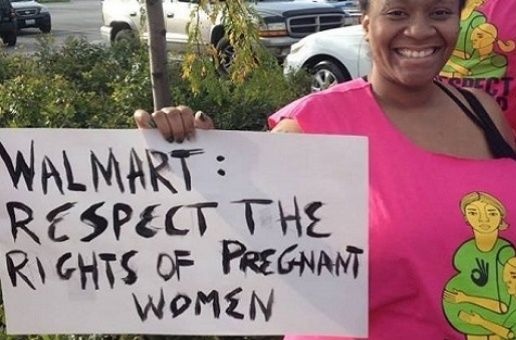 Reprinted from Think Progress by Melanie Schmitz on September 22, 2018.
Federal regulators have filed a lawsuit against Walmart claiming the retailer forced pregnant workers to take unpaid leave and refused their requests for less physically demanding duties.
Companies are required by law to accommodate employee pregnancies the same way they would disabilities, according to an article on the lawsuit published by Reuters. The suit was filed Friday on behalf of Alyssa Gilliam and several other female employees.
In her complaint, Gilliam said she became pregnant in April 2015, at which point she requested "light duty or transfer to a less physically demanding job" to avoid any heavy lifting that might endanger her pregnancy. She said she was told "light duty" was only available "to employees on workers' compensation."
Gilliam claimed her requests for a chair, shorter work days, or additional breaks were also denied. She said that eventually, she was forced to transfer to a part-time job within the company, resulting in a pay cut and loss of benefits. …