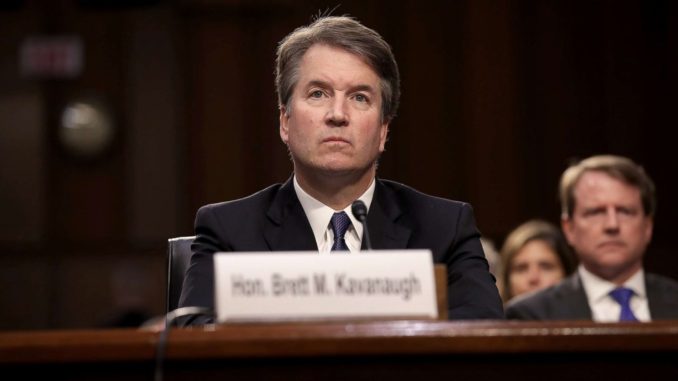 Reprinted from The New York Times by Lauretta Charlton on September 6, 2018.
… This week, Judge Brett Kavanaugh, President Trump's nominee for the Supreme Court, has faced all manner of questioning during a rowdy and contentious Senate confirmation hearing. But his record on civil rights has received relatively little attention.
A critical report released last week by the NAACP Legal Defense and Education Fund examines Judge Kavanaugh's opinions and rulings on matters of racial and economic inequality. The analysis is based on a review "encompassing over 300 written opinions, focusing on constitutional and statutory issues."
It is also "necessarily incomplete," the report says, because of unreleased documents relating to Judge Kavanaugh's time as a staff secretary and lawyer for former President George W. Bush. (Some of those documents have since been leaked, shedding more light on Judge Kavanaugh's take on race.) …
While on the United States Court of Appeals for the D.C. Circuit, Judge Kavanaugh ruled … in cases pertaining to workers' rights, organizing efforts and the right not to be discriminated against by an employer based on race or protected status.
In his dissent in Agri Processor Co. v. N.L.R.B., he opposed the majority opinion recognizing that protections under the National Labor Relations Act also applied to undocumented workers.
"I would hold that an illegal immigrant worker is not an 'employee' under the National Labor Relations Act for the simple reason that, ever since 1986, an illegal immigrant worker is not a lawful 'employee' in the United States," Judge Kavanaugh wrote. …